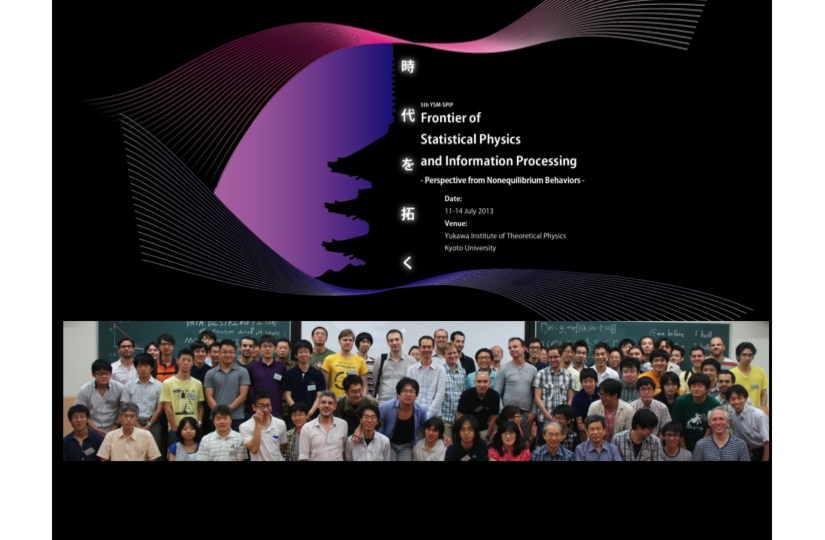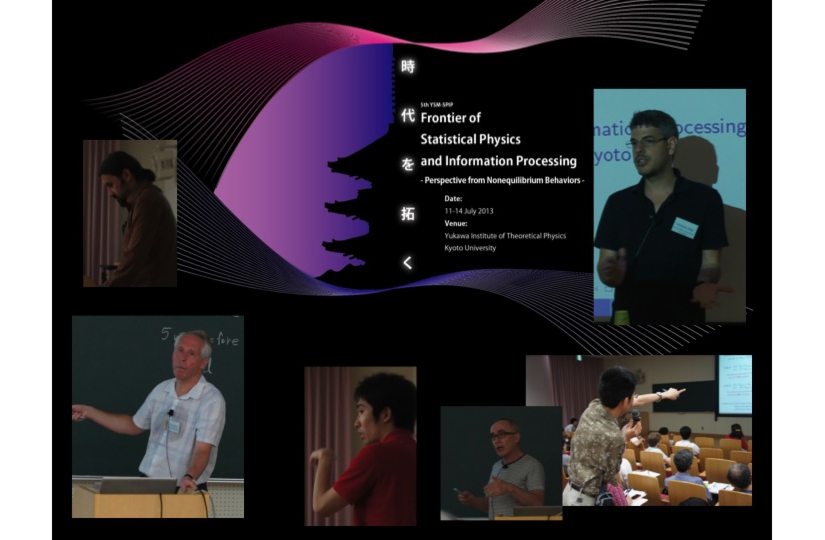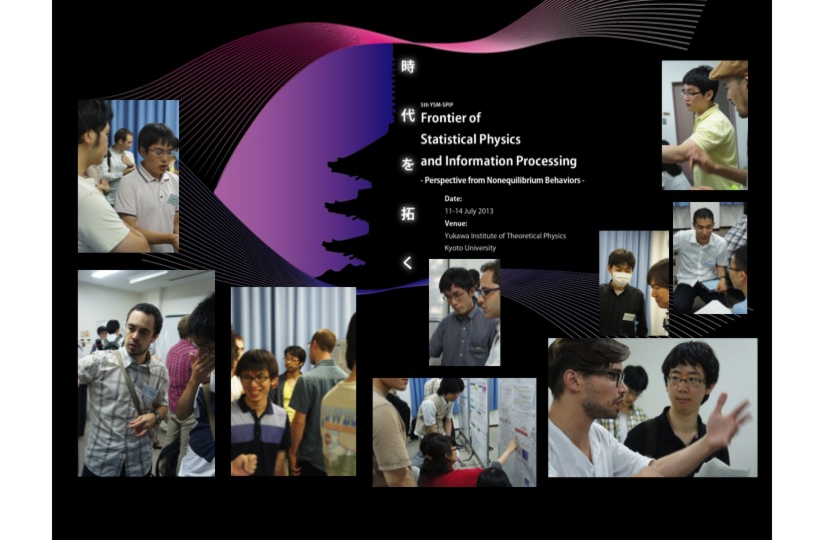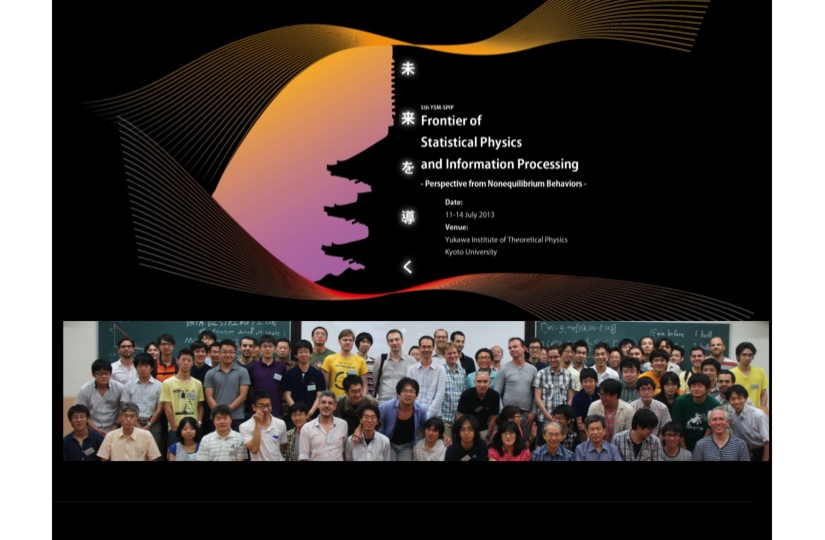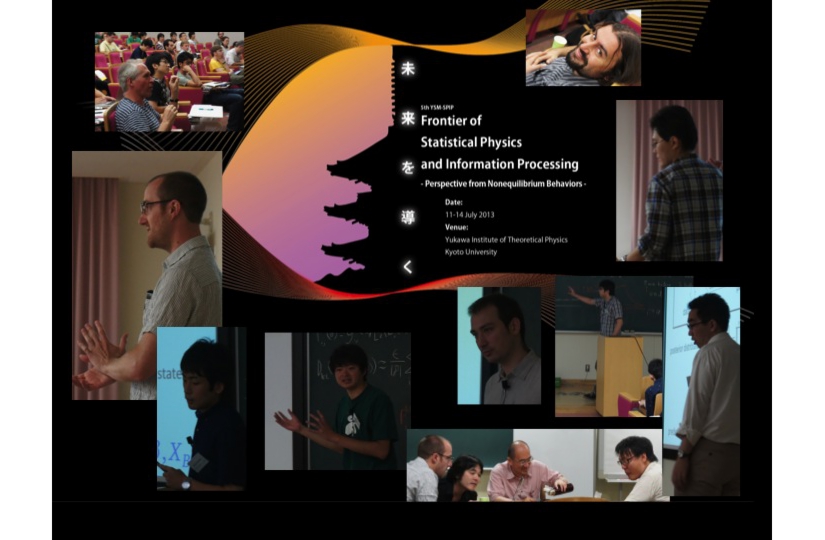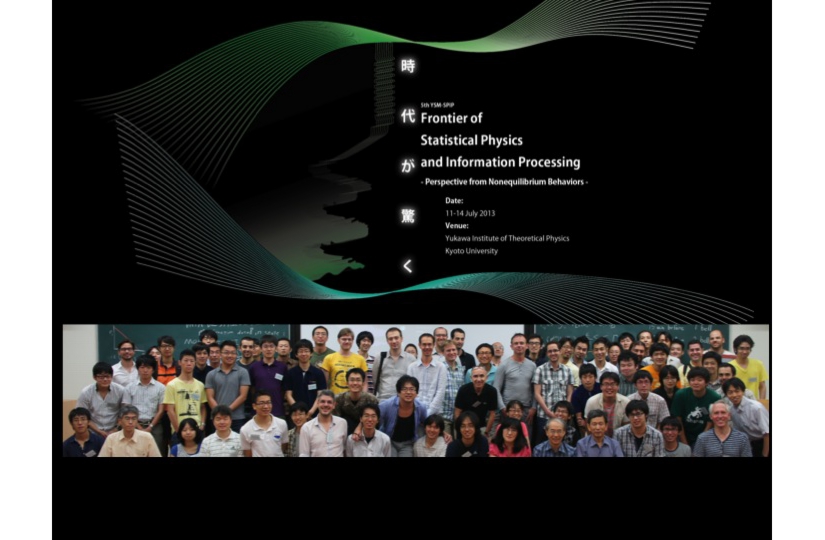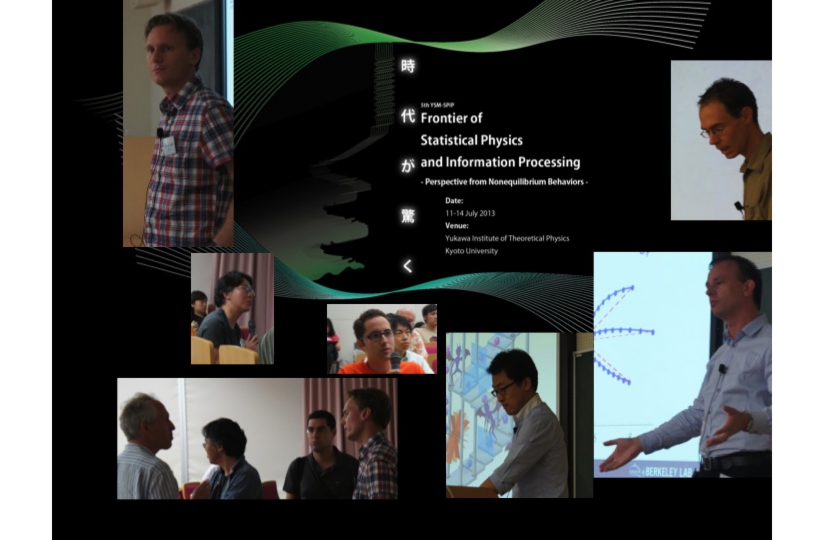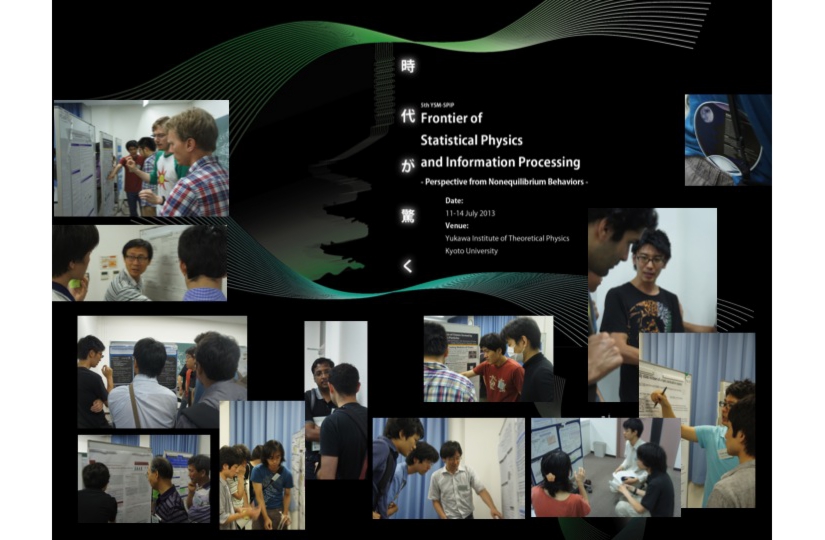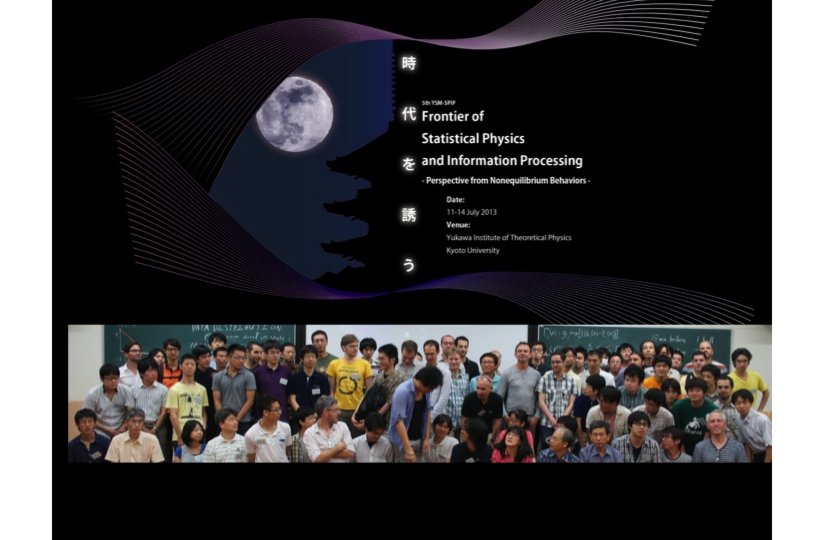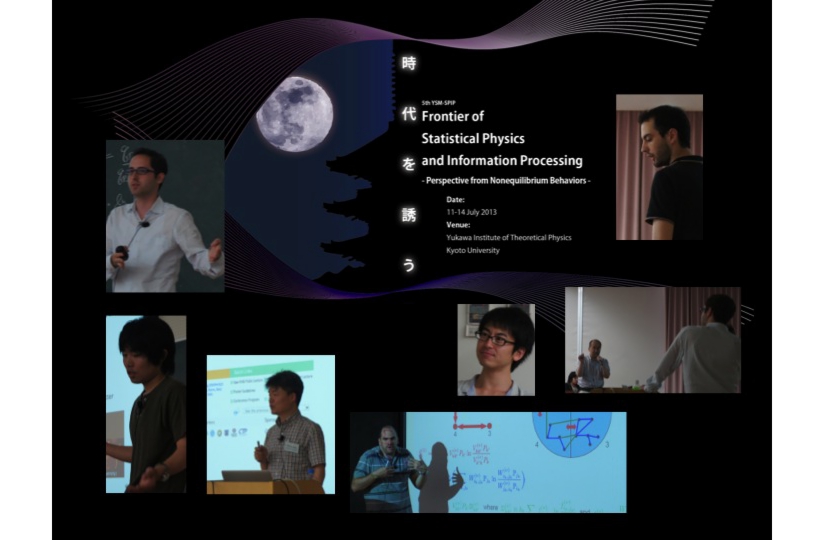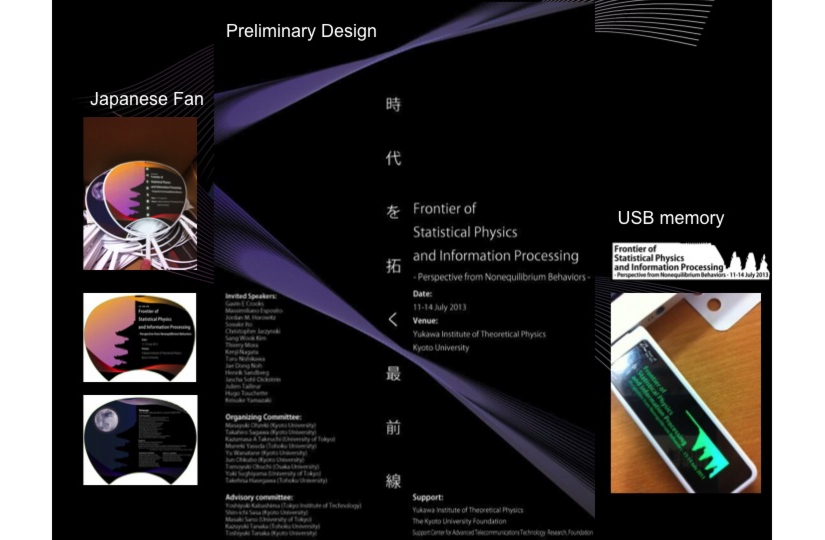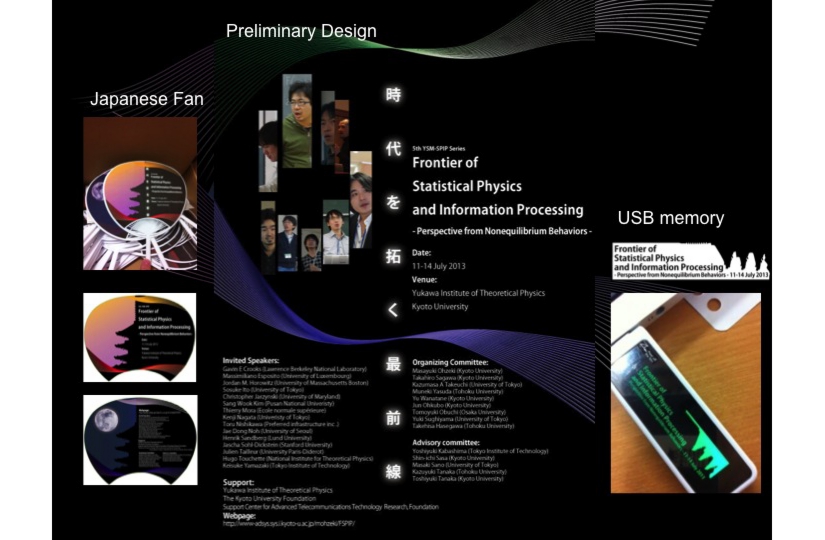 2012.05.31 Open web site
2013.02.01 Our conference is determined to be held as a satelite meeting by support from "Yukawa Institute for Theoretical Physics".
2013.02.15 Our conference gets support from "The Kyoto University Foundation".
2013.04.01 Registration site is opened.
2013.04.22 The C3 commission announced that the Young Scientist Prize will be awarded during STATPHYS25 to committee members of our conference, Takahiro Sagawa (University of Tokyo) and Kazumasa Takeuchi (University of Tokyo).
2013.05.22 The posters to advertise our conference are available. We are glad If you can post up them in your institute.
2013.07.01 We update the final version of the program of our conference.

2013.05.15 Deadline for application for "oral" presentation and demand of letter for VISA and financial support.
2013.06.15 Deadline for application for "poster" presentation.
2013.07.11-14 Frontier of Statistical Physics and Information Processing (FSPIP2013)
2013.07.22-26 XXV IUPAP International Conference on Statistical Physics (STATPHYS25), Seoul, Korea
scrtfspip2013"@"sys.i.kyoto-u.ac.jp (please remove double quotes when you email to us)

Posters